The Best Eye Doctors Fort Collins – Services and Support
Formerly Vision Eyeland
Serving the Fort Collins & the Front Range Since 1991
Searching for the "best optometrists near me"? We're extremely proud of our optometrists here at Poudre Valley Eyecare, but we also know that finding a high-quality eye doctor is only one piece of the puzzle. You've also got to consider which services you need, as well as what services you may be covered for.
That's why we strive to offer complete eyecare, from regular appointments to management of chronic conditions and emergency care. Read on for more about what we do here in our Fort Collins optometry office.
Comprehensive Eye Exams
Whether you're one year old or 100, your eyes play an important role in your quality of life. Too often, our eyes are taken for granted – until something goes wrong, that is. Scheduling a routine comprehensive eye exam is vital to maintaining your eye health and vision. Find the following services performed by industry-backed, innovative optometry equipment when you visit our clinic:
Visual acuity test – we'll put you in front of a chart and have you read it with one eye covered at a time.
Binocular vision assessment- vision is much more than just 20/20. Our eye doctors take the time to assess how your eyes work as a team for optimal performance.
Comprehensive evaluation of all structures of the eye and visual system including dilation and if requested a high-resolution image of 200 degrees of your retinas with the latest in technology Optos Optomap.
Determination if you are in need of vision correction via glasses, contacts or other options available to you.
Visual field testing – we feel a true comprehensive exam not only includes making you see your very best but also making sure you're seeing everything you should be.
Pediatric Eye Care
Vision shapes how children perceive and interact with the world, impacting not only academics, but also their behavior, interpersonal skills, and other important areas of development. Our kid-friendly optometrists will screen your child's vision and check for any signs of a problem. They focus on helping kids feel comfortable at every stage of the process.
You can visit our pediatric eye care page to learn more about how we help you care for your child's vision, including a list of when to schedule appointments for growing kids.
Acute Disease Management
A sports injury, splashing chemicals, something getting in your eye, a sudden infection — these problems mean you need to be seen by an eye doctor as quickly as possible. Our eye doctors are trained and ready to address these uncomfortable situations fast.
When you have an eye or vision problem that needs to be addressed quickly, time is of the essence. Read more about our acute disease management services to find out how we address these sudden-onset conditions.
Chronic Disease Management
We want you to have the healthiest eyes and the best vision possible. Even if you have a chronic vision problem or a health issue that affects your vision, there are often steps we can take to treat symptoms and prevent the problem from worsening.
Chronic problems we treat in our Fort Collins optometry office include:
Binocular vision problems
Dry eye
Cataracts
Diabetes
Glaucoma
Macular degeneration
Our eye doctors understand that chronic problems require unique treatment plans for each patient, with eyecare for you and your life in mind. We'll listen carefully to your needs and tailor our approach to match. Learn more about our chronic disease management philosophy and our local partnerships with surgeons and specialists.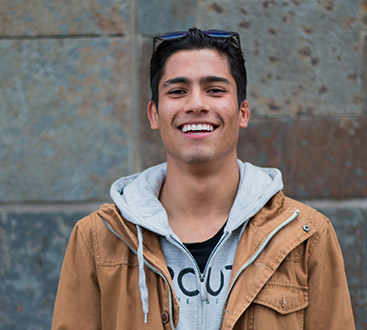 Medicare Eye Exams
Different Medicare plans offer different types of coverage. We'll work with you to determine what's covered under your plan and what type of care is best.
Our Fort Collins optometrist services include the "Welcome to Medicare" preventative visit vision test offered for new Medicare Part B patients, as well as medical eye exams usually covered by Medicare.
We never want you to be surprised by the cost of our complete eyecare services. We're happy to talk through the coverage under your plan and help you determine if you qualify for regular eye exams for medical reasons, such as diabetes or eye disease. Our Medicare coverage page has more information, and you can always reach out to our office directly, too.
Medicaid Eye Exams
Poudre Valley Eyecare accepts Medicaid and can work with you to figure out what your coverage is and how to get the vision care you need.
Medicaid coverage for eyecare varies state by state, as well as with age; generally, children and young adults between 0 and 20 have more generous coverage for a wide variety of eye exam and standard vision benefits. Adults 21 and older have exams covered on a regular basis, as well as coverage for medically necessary eye exams.
Learn more about how we work with Medicaid coverage.
Diabetic Eyecare
Both Type 1 and Type 2 diabetes require careful monitoring for eye and vision problems, including retinopathy and cataracts. Because diabetes is one of the most common causes of blindness, we take monitoring vision for our patients with diabetes — or who are at risk for diabetes — very seriously. Our goal is to help you maintain your eyesight and vision health.
Regular eye exams are hugely important for anyone with diabetes, prediabetes, or who may be susceptible to diabetes. That's because catching problems early is key to stopping damage. Our diabetic eyecare information goes into more depth on what to look for and what to expect.
Eyeglasses
We partner with Eyemart Express, located right next to our optometry practice, to offer you lab-quality frames made in-house to your specifications. They offer a huge range of frames in styles to flatter every face and suit a wide variety of lifestyles. Our partnership allows our office staff to be entirely focused on vision health and prescribing lenses, rather than balancing that focus with crafting lenses or sourcing frames in-house.
Emergency Eye Care
When you need emergency care for your eyes, you need it right away. That could be due to an injury or a sudden problem with your vision. Eye doctors are equipped to assess the problem, treat a wide range of conditions, and refer you for any additional medical care necessary.
Give us a call if you or a loved one is experiencing a need for emergency eye care. You can also read more about our emergency eyecare services and when to visit an emergency room versus seeking an appointment with an optometrist.
Poudre Valley Eyecare is so much more than your basic Fort Collins eye doctor; visit our comprehensive eye exam office for help and treatment on eye problems big and small. We back our patients with 25+ years of acute and chronic eye disease management, as well as emergency care. Acute diseases tend to be caused by sports trauma, splashed chemicals, or foreign objects getting into the eye. These injuries inflict pain or cause trouble to your vision, whereas chronic diseases are more long-term. We offer treatments for the following chronic eye conditions:
Dry eyes:
A condition characterized by insufficient tear production, causing discomfort and irritation in the eyes.
Cataracts:
A clouding of the eye's natural lens, leading to blurry vision and decreased visual clarity.
Glaucoma:
A group of eye diseases that damage the optic nerve, often due to increased intraocular pressure, resulting in vision loss or blindness.
Macular degeneration:
A progressive deterioration of the central portion of the retina (macula), leading to a loss of central vision.
Binocular vision problems:
Issues that affect the coordination and alignment of both eyes, resulting in difficulties with depth perception and binocular vision.
Optometry Facility
Our premium eye care center in Fort Collins is conveniently located in the heart of the Front Range, serving Loveland, Fort Collins and the surrounding areas with unmatched quality, expertise and optometry services. We couldn't do what we do best without groundbreaking technology innovations, allowing us to implement our care with industry-backed excellence. With the latest in Optomap technology, we're able to see further–no pun intended–into the complexities of the human eye, revolutionizing the way optometry is performed and the solutions we're capable of creating.
Views of the Colorado Front Range only get better with custom contact services from your local eye care center. Contrary to most eye care doctors, our optometrists make contact lens fittings easy and hassle-free. Our advanced technologies combined with years of experience help our team determine the best fit for your eyes, using the following factors to guide our process:
The visual acuity of each eye
Your body's ability to produce tears
The actual surface of your eye
The size of your cornea
Any underlying eye disease that could complicate contact lens use
We offer a variety of top-rated, affordable eye care products, serving the Loveland community and surrounding areas with the highest quality contact lenses and more. Shop our selection of daily wear, extended-wear, hard lenses, multifocal, hybrid or scleral lenses with the help of our experienced team. In supporting small businesses, we make clear vision effortless for you and your family. We stand behind our top-of-the-line product and offer free torn/defective lens replacement for all patients. Contact us to schedule an appointment and enjoy the perks of same-day contact lenses and top-of-the-line eye care products.
With our Optometry Service in Fort Collins, YOU CAN EXPECT…
All Eyes On You
Our eye doctors understand what it's like to walk into an optometry office and suddenly feel like you're in a car dealership–that's just not us. While other practices guide you toward purchasing designer frames at the end of your visit, our priority is to ensure that you and your family get the highest-quality care–after which, you can conveniently stop into Eyemart next door. At Poudre Valley Eyecare, expect our team's undivided, retail-free attention.
Time & Time Again
We pride ourselves on consistency and precision. After all, there are few things more delicate than the human eye. Trust Poudre Valley Eyecare and each of our certified optometrists to provide transparency, affordability, and comfort from start to finish, time and time again.
Nothing But The Best
Our 97.3% Top Rated Local® score should speak for itself–Poudre Valley optometrists perform second to none. We are proud members of the American Optometric Association, the Colorado Optometric Association, and the Northern Colorado Optometric Society, guaranteeing that your optometrist is up-to-date on industry trends and best practices. Don't just count on Poudre Valley Eyecare to get the job done–count on us to get it perfect.
Our goal has always been to improve the quality of life for our patients, and we achieve that goal by directing our focus to you, time and time again. Schedule your first eye exam and invest in a quality of life you can see.
Poudre Valley Eyecare provides Top Rated Local® comprehensive eye care and optometry services in Fort Collins to all. We take pride in our practice, improving our technologies and techniques in a means to provide unparalleled eye care to our Loveland community and the surrounding areas.
Interested in eye care services? We offer routine exams, contact lenses, acute disease treatment, chronic disease treatment, surgery co-management, and more with affordable pricing and a wide range of financing options. Contact us today for a first consult–we can't wait to earn your trust and welcome you into our family.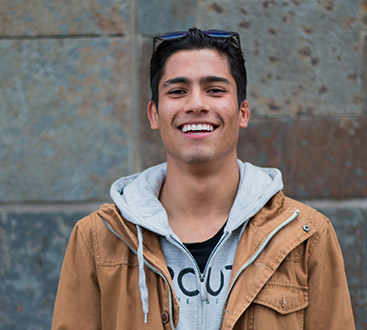 Fort Collins Eye Specialists
Award-Winning Eye Doctors & Treatments
We understand what's on the line when it comes to your eyes, and we'll always give you the highest level of care. We are proud members of the American Optometric Association, the Colorado Optometric Association, and the Northern Colorado Optometric Society.
Fort Collins Eye Specialists
Award-Winning Eye Doctors & Treatments
We understand what's on the line when it comes to your eyes, and we'll always give you the highest level of care. We are proud members of the American Optometric Association, the Colorado Optometric Association, and the Northern Colorado Optometric Society.