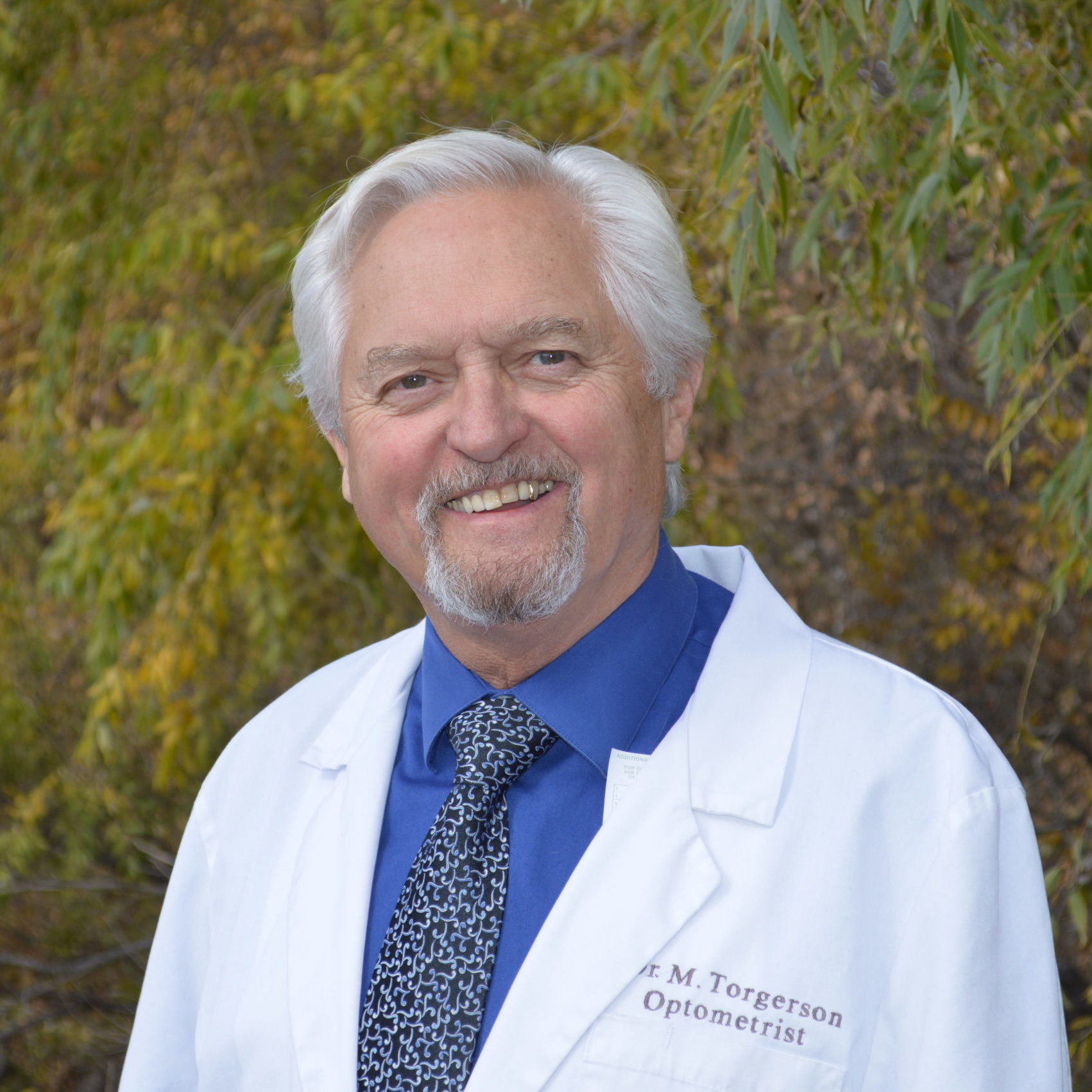 Dr. Michael Torgerson received his undergraduate degree from Mankato State University in Mankato, Minnesota. He went on to graduate school at Pacific University College of Optometry in Forest Grove, Oregon and received his doctor of Optometry degree in 1977. In 1999, Dr. Torgerson went on to further his education and received his certification in therapeutic pharmaceuticals for the treatment of eye diseases from Southern California College of Optometry in Fullerton California. His emphasis in his career has always been family vision care, with special attention given to children's vision and contact lenses.
Dr. Michael Torgerson worked in several practice modalities throughout the years and founded Poudre Valley Eyecare (formally Vision Eyeland Super Optical) in Fort Collins, Colorado with his wife Joy Torgerson in 1991. The vision for the practice was to provide comprehensive eye care to northern Colorado while providing an unmatched selection of eyewear options to the community. He enjoys motorcycles, traveling, and enjoying everything beautiful Colorado has to offer.
Dr. Michael Torgerson is largely retired and his son, Dr. Eric Toergerson, now runs the practice and is actively seeing patients.
Why Choose Us?
Our advanced technology and individualized care deliver results for patients of all ages. Our routine exams allow us to spot changes in your vision and allow us to treat those changes early. Our eye doctors have a comprehensive understanding of eye care, which means we can treat a wide range of conditions and chronic diseases. Our in-depth routine exams and customized treatment plans set us apart from the rest.